Your Home Transformation Starts Here.
Let our experts painters provide you with a free on-site or remote estimate while respecting social distancing.
Get A Free Paint Estimate
Schedule a time for one of our experts to review your project and provide an on-site or remote estimate.
We're open and offering on-site and remote estimates.
At Elegant Windows & Decor, our promise has always been that of Certainty – reassuring you, our customers, of our quality and expertise. WE ARE OPEN and offering on-site and remote estimates to respect social distancing preferences and requirements.
We can estimate from
photos you send us
We can do a drive-by estimate
for exterior & indoor projects
We look forward to providing you with the best customer experience possible while ensuring the health and safety of our community. Schedule your estimate today and let us contribute to your peace of mind during this uncertain time.
Why Elegant Windows & Decor
We know that finding the right team for your painting project can be overwhelming. With our professionals by your side, the process will be easy and convenient — leaving you time for what matters most.
We Do Painting. 
We always confirm.
We stay in constant communication with our clients. The end result? Beautiful projects and relationships.
We paint lives, not houses.
Our work goes beyond color chips and paintbrushes. We create a space that you'll love to call home.
We check-in.
We will stay in touch every step of the way — from the first consultation until the finished product.
We respect everyone's property.
Your home, property and furniture are treated as if they were our own. It's that simple.
We arrive on time.
Your time is important. We will always offer superior services that meet your schedule – and your budget.
Wonderful experience! Painters were professional and my project manager, Marcus, made the entire process so easy.
– Janet T. 

Learn About The Areas We Serve
Elegant Windows & Decor is pleased to provide the best painting services to our customers. We specialize in interior and exterior home painting.
We can help you with all of your home painting needs whether you need assistance with your residential home or local business. Our painting services range in size from staining a fence to painting the entire interior and exterior of your home. You can count on providing home painting to your specific neighborhood.
Painted by the Professionals from Elegant Windows & Decor
At Elegant Windows & Decor, we know that a fresh coat of paint is so much more than a color to cover a wall — it represents a transformation. Because of our extensive experience with customers, we have the necessary knowledge to create beautiful spaces. These are just a few of the projects that we've completed.
Our Exterior & Interior Services
Elegant Windows & Decor provides a variety of custom exterior painting services to ensure your home stands out among the rest. Whether you'd like to update your home's traditional exterior or you're hoping to present a more modern curb appeal, our team team approaches every exterior painting project with detailed knowledge. We are the right exterior home painters for the job.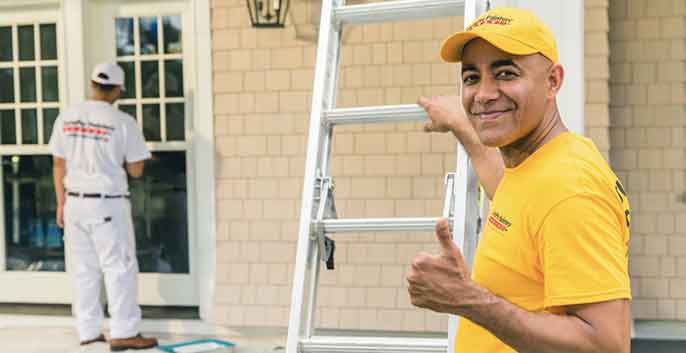 Exterior Painting
Elegant Windows & Decor's team of dependable exterior painting professionals will tackle your list of painting projects. We know how to do the job right with years of experience painting a wide variety of surfaces and materials, including: stucco, wood, vinyl or aluminum siding, brick, cedar shingles, and garage doors.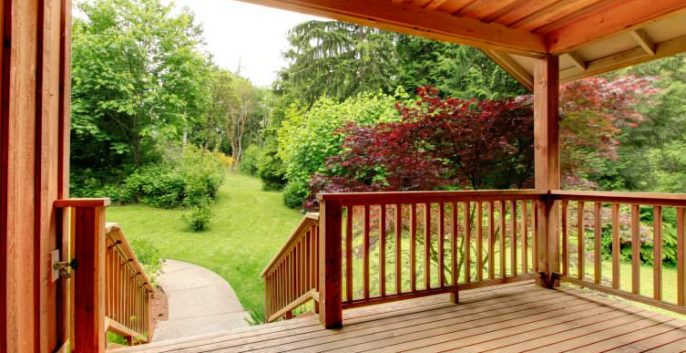 Painting and Staining
At Elegant Windows & Decor we offer a variety of interior and exterior home painting and staining services, including your home's deck and fencing. Regardless of the room inside your home that needs an update or the area of your home's exterior that needs protection from Mother Nature, our team works with you to determine the best plan of action for your home.
Our Interior Painting Services
Elegant Windows & Decor provides a range of custom interior painting services, allowing for a smooth, seamless experience and exceptional results in every home. Whether you're having your two-story foyer updated or refreshing the paint in your home's bedrooms, our team approaches every painting project with an eye for detail.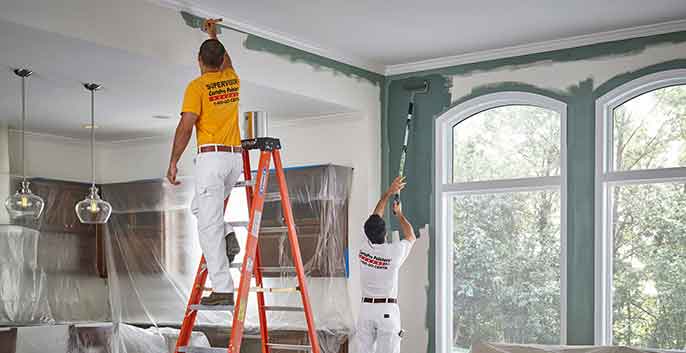 Interior Painting
When it comes to painting your house interiors, you need professional results. Your home deserves a high-quality service and an impeccable finish. Our interior house painting services provide a seamless, efficient, and meticulous interior painting job.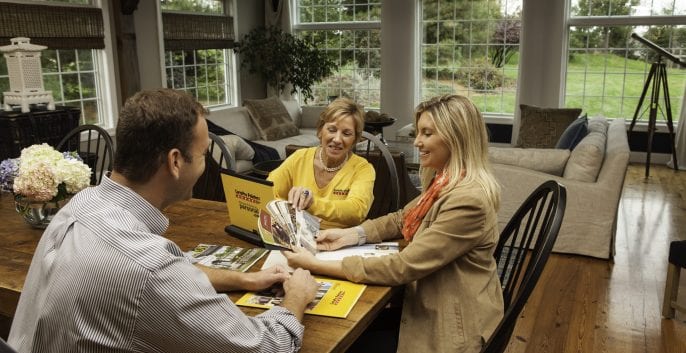 Color Consultation
Not sure which shade to choose? Struggling to differentiate matte, satin and gloss? We'll help you navigate the sea of options to find a color that matches your home's interior aesthetic and stands up to your family's daily routine.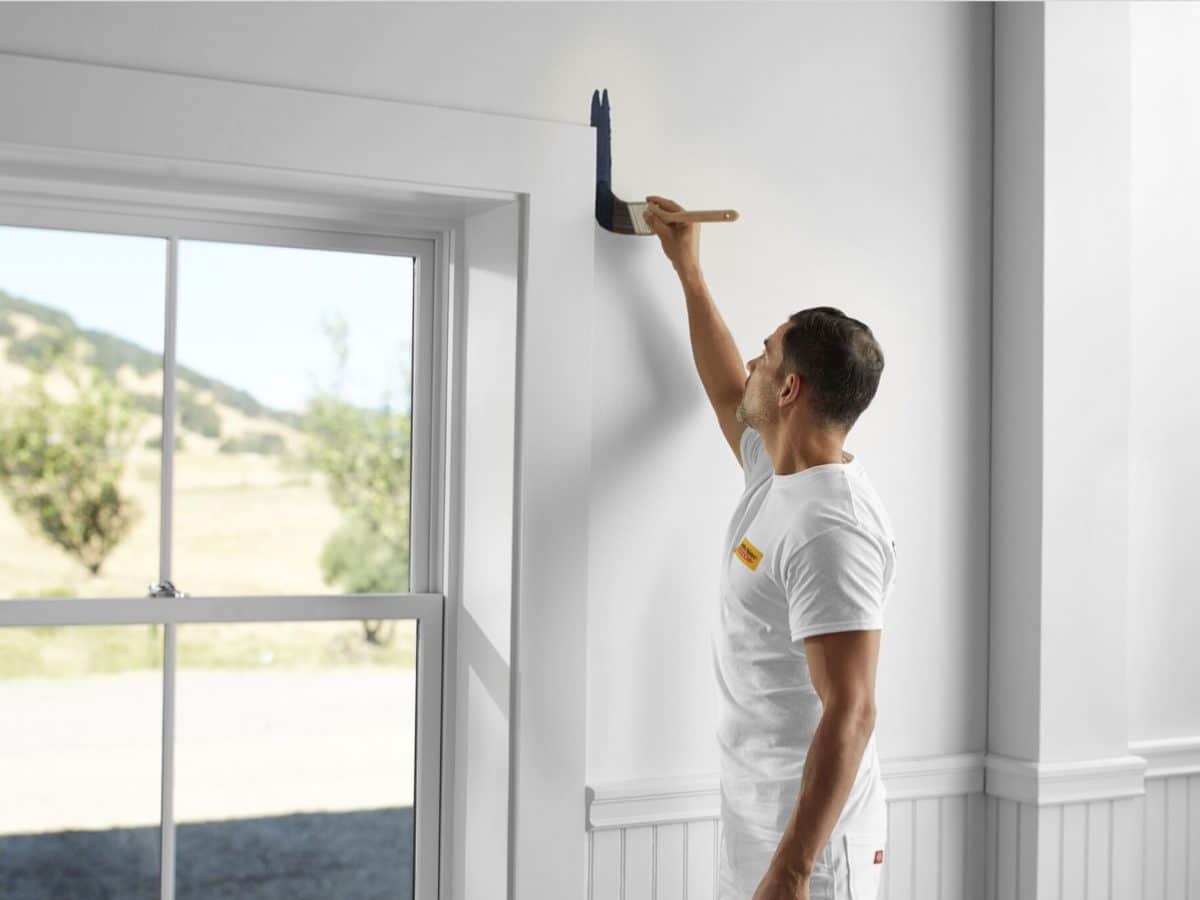 You'll Love How New Paint Transforms Your Home
Elegant Windows & Decor wants you to have the best possible experience along the way. Whether your project is for interior or exterior painting, one room or your entire home, your satisfaction is what matters most.
From start to finish, you can depend on our team to deliver on our promise of professionalism, care and quality.
We respect your schedule by arriving on time and completing our work efficiently and neatly.
We provide you with daily updates the way you want them: via text, email, phone, or in person.
We treat your property as if it were our own, following a process that ensures a beautiful, professional result that you'll love.
Our Painting Process
We take pride in our work ethic and process. Here is a brief overview of the painting process we'll follow over the course of your project: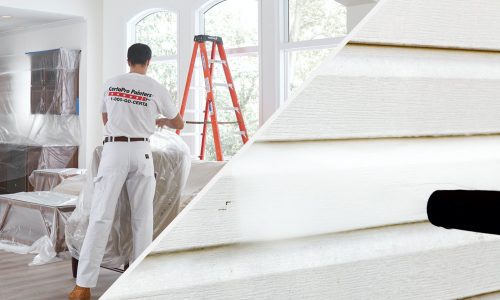 1. Setup
Interior: Your furniture and décor are placed in the center of the room, covered with new plastic, and all flooring is protected with drop cloths.
Exterior: Areas to be painted are either power washed or hand washed to remove dirt and mildew.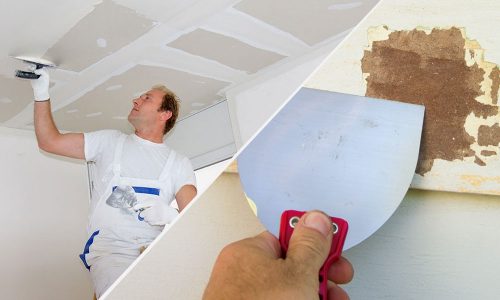 2. Preparation
Interior: We will fill cracks and holes in ceilings and walls, seal stains and scuff-sand surfaces.
Exterior: We will scrape off loose paint and scuff-sand glossy areas and caulk previously caulked gaps to prevent water intrusion.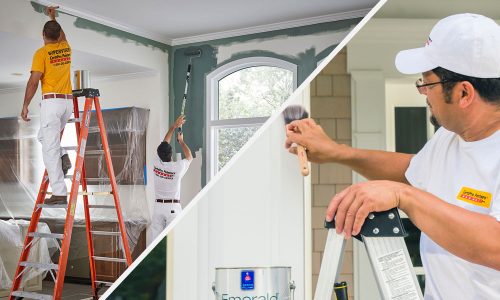 3. Painting
Interior: Any repaired areas are primed, premium-quality paint is applied to create a uniform finish.
Exterior: The repaired areas are primed before premium-quality paint is applied to your home's exterior, creating a uniform finish.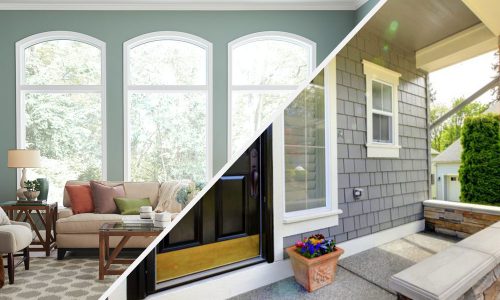 4. Clean Up
We treat your home just like it is our own – with the utmost care and respect. Therefore, we try to leave everything right where we found it and we pay close attention to doing a thorough job cleaning the work area.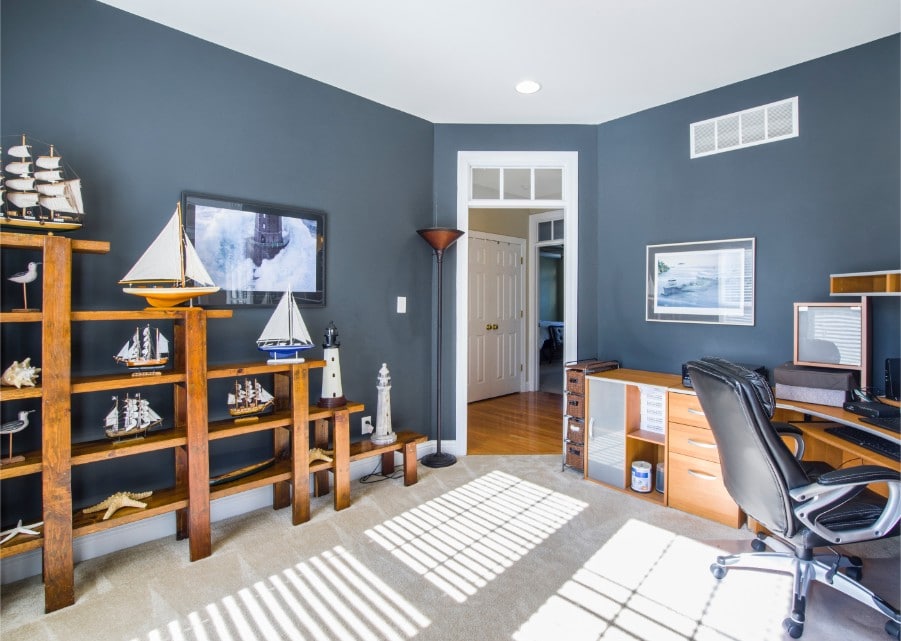 5. Inspection
After our own inspection, we will invite you on a detailed walk-through of our work. You may also also be contacted for a follow-up satisfaction survey so that we know how we measured up to your expectations.
Ready to make a change?
From the timing of your project to the budget, we keep our word. Your satisfaction is what matters most.